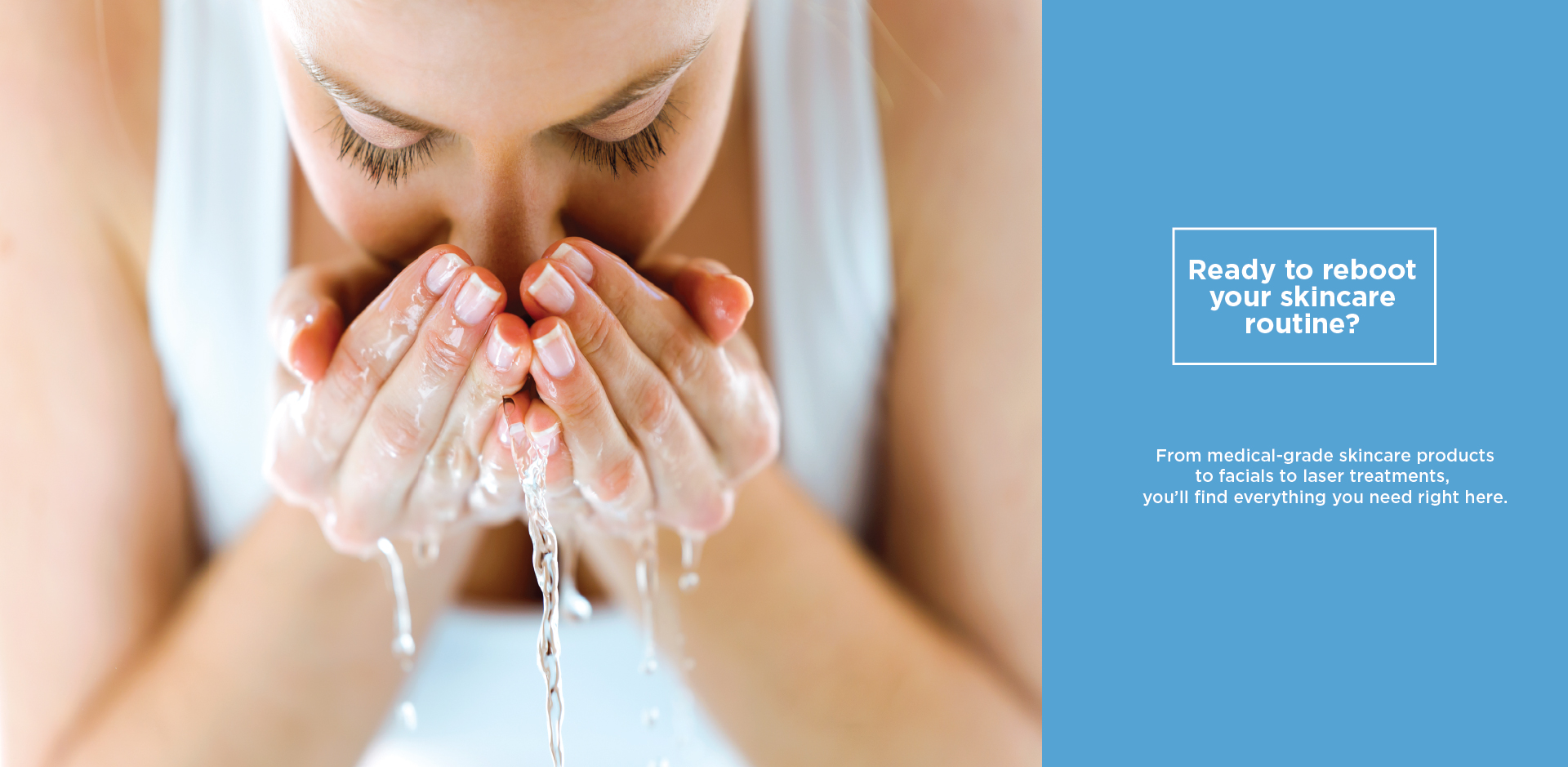 State-of-the-Art Aesthetic Services
The VISTA offers innovative, clinically-proven, science-based skin and body treatments, along with a staff dedicated to providing you with exceptional care. We are results-oriented, using state-of-the-art technology to enhance, protect and restore beauty and fight aging. The VISTA specializes in non-invasive treatments that are perfect for all skin types.
Created by FIVE Board-Certified Plastic Surgeons
The VISTA grew from the vision of Drs. Fagg, Schneider, Kingman, Lawson and Branch who found their patients asking for safe, FDA-approved non-surgical aesthetic services that would be researched and supported by their team of board-certified plastic surgeons. All of the treatments at The Vista are performed by our fully-licensed, excellent aestheticians Gina Racca and Kinsley Nix or one of our surgeons. 
MONTHLY SPECIALS
Each month we offer specials on select skincare products, treatments and procedures. Be sure to follow us on Facebook and Instagram or check back here to see the latest. We are passionate about offering personalized service and we have a dedicated Cosmetic Concierge at The VISTA to answer your questions, help refill products and more. 
A BEAUTY BAR FOR PROFESSIONAL GRADE PRODUCTS AND ADVICE
Is your skin dry, oily, acne-ridden or not quite sure? We're here to help. The VISTA offers professional-grade skincare products along with a knowledgeable staff to help you chose a skincare regime that's right for you. You can stop by The VISTA Monday-Friday from 8:30 am-5:00 pm to pick up beauty products. 
Botox and Other Injectables
Botox® Cosmetic
Dermal Fillers (Juvéderm® brand and others)
Kybella®
To book a treatment, please call us at 336-765-8620.
To find out more about the injectables we offer at Forsyth Plastic Surgery and The VISTA, click here.
CUSTOM BEAUTY CONSULTATIONS
Call today to schedule a beauty consultation with one of our aestheticians Gina Racca or Kinsley Nix at The VISTA, a calming space dedicated to beauty. Our phone number is 336-765-8620.
COOLSCULPTING
The CoolSculpting® procedure is FDA-cleared for the treatment of visible fat bulges in the submental (under the chin) and submandibular (under the jawline) areas, thigh, abdomen and flank, along with bra fat, back fat, underneath the buttocks (also known as banana roll) and upper arm. It's also FDA-cleared to help reduce the appearance of "double-chins". The CoolSculpting® procedure is not a treatment for weight loss.To book a consultation for a body treatment, please call us at 336-765-8620.
Gina Racca, certified CoolSculpting Master
Kinsley Nix, certified CoolSculptor
READY TO FIND OUT MORE? Click here.
COOLTONE
CoolTone is a noninvasive body contouring treatment that uses Magnetic Muscle Stimulation (MMS) technology to strengthen, tone, and firm the muscles of the abdomen, buttocks, and thighs. This has been a very popular treatment at The VISTA and this is a great time to come in for a FREE test drive.
To book a consultation for a body treatment, please call us at 336-765-8620.
For more information about CoolTone, click here.
LASER TREATMENTS
Picosure® Tattoo Removal
Picosure® Focus Facial
Hair Removal
Laser Resurfacing with DEKA Dot Laser
To book a treatment, please call us at 336-765-8620.
MEDICAL-GRADE SKINCARE PRODUCTS
Carefully selected, science-backed, professional-grade skincare products including OBAGI, isCLINICAL, SkinMedica, SkinBetter and more.
Latisse®
The VISTA private-label products and peels
To book a treatment, please call us at 336-765-8620.
MIRADRY
miraDry permanently reduces underarm sweat, odor and hair. Which is great - right? Especially if this is something that is really bothering you or causing embarrassment. Many of our staff members, including two of our physicians, have had the miraDry treatment. Call today to book a consultation: 336-765-8620. Click here for more information.
PLATELET-RICH PLASMA TREATMENTS
Facials
Hair Loss Treatment
To book a treatment, please call 336-765-8620.
Skin Rejuvenation
Microneedling Rejuvapen™

PRP (Platelet Rich Plasma) with Microneedling

Medical Grade Peels

Dermal Infusion®

Dermaplaning with Dermal Infusion®

Dermaplaning Facial
To book a treatment, please call us at 336-765-8620.
SURGICAL SOLUTIONS
Surgical cosmetic services including tummy tuck, liposuction, breast surgery, face/neck/eye lift and more are available through Forsyth Plastic Surgery. Please visit our main website for Surgical Services at www.forsythplasticsurgery.com.
Policies
At The VISTA we provide the finest quality products available. Many of the lines we carry are prescription and/or medical-grade products. As with any other prescription, we cannot accept returns of any products that have been opened and/or used.
We greatly appreciate a 24-hour notice for cancellations or changes.
JOIN THE VISTA EMAIL LIST TODAY
Click the button below to register for our Beauty Blast with the latest specials at The Beauty Bar, deals on treatments (including CoolTone and CoolSculpting) and more!
NEW VIDEOS
Check out our latest videos featuring our staff, nurses and doctors!
In our latest video, Dr. Branch and Nurse Brittni talk about rhinoplasty (nose reshaping). Whether you want to tweak your nose to 1) look better, or 2) actually help you breathe better, we can help. To schedule a consultation with Dr. Branch or any of our five board-certified plastic surgeons, give us a call at 336-765-8620.