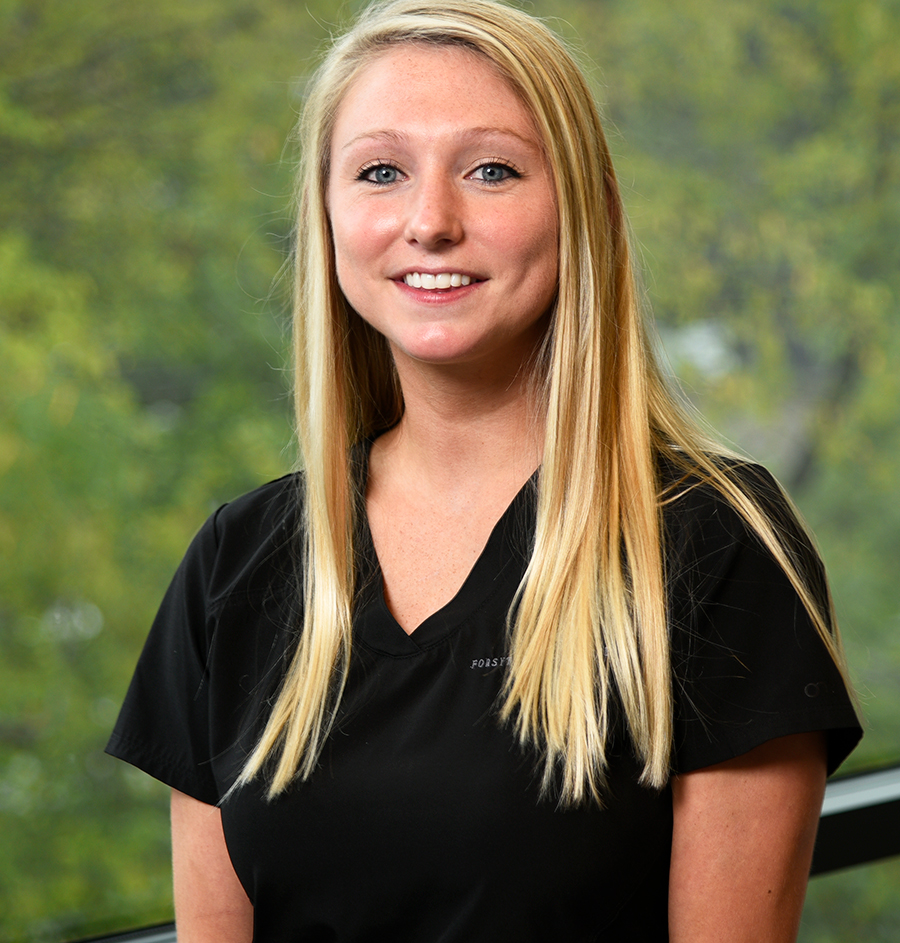 Danielle Lampky is our Cosmetic Concierge. She works with our aestheticians, Gina and Kinsley, to help our patients choose the right skincare products for their skin. Danielle says, "there have been so many scientific advancements in skincare. One of my jobs is to help our patients find products that match their individual skin type and help correct areas that are trouble spots whether it's fighting wrinkles, redness, dryness, dullness, etc. I look forward to meeting you when you stop by The VISTA."
Danielle is from Michigan and enjoys being outdoors. She loves camping, fishing and hiking. She's also big football fan and looks forward to the start of football season every year. She has a close-knit family and loves music. Right now she's listening to a lot of classic Rolling Stones and Pink Floyd tunes.
To schedule an appointment at The VISTA, call Danielle at 336-765-8620. We're open Monday-Friday from 8:30 am-5:00 pm.